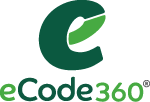 Welcome to General Code and eCode360!
Now that your municipal Code is online in eCode360, spread the word!
The best practices compiled below can help you tell your staff and constituents all about your community's new eCode and quickly get you up to speed with its smart tools and features. Explore a variety of topics from the basics of navigating and managing your municipality's online Code to tips for encouraging new users. You'll also find links to printable and online resources that can help you further communicate and leverage the powerful benefits of eCode360.
Your municipality's Code represents what your community stands for, so when constituents turn to the Web with questions about your eCode, make sure they can easily find it. These tips can help:
Create a link to your eCode on the main page of your municipal website. Your unique link is in the email you received. It will be www.ecode360.com/ followed by 6 digits unique to your municipality. Please call us at 800.836.8834 if you can't find it.
You can use these images to link to your eCode:
Right click on an image and click save image to download each image.
Display this poster in high traffic areas to let everyone know that your municipality has the most advanced online Code platform available.Click image to download a printable PDF which includes the option to fill in your custom url.
Click the image to download a PDF of a flyer that you can print and distribute to your constituents. If you prefer, you can even customize the flyer with your own URL. The flyer is available in color or black and white.
Your new online Code is worth Tweeting about! Use these suggested tweets and links to spread the word (in 280 characters or less)!
Just click to tweet.
Twitter-Optimized Post Images
Right click on an image and click save link to download each image.
Tell your Facebook followers about your new eCode using these suggested posts and images:

"Our Borough/Township Code is now online! Discover how fast and easy-to-use it is! You can access it at [eCode360 URL]"

"Have you checked out our Borough/Township Code online yet? It's simple and intuitive to use. Just visit [eCode360 URL] to find the information you need on your laptop, tablet or smartphone!"

"Our municipal code is now available online 24 hours a day, 7 days a week! Access it at [eCode360 URL]. Just enter keywords into the search bar and get the info you need in seconds."

Facebook-Optimized Post Images
Right click on an image and click save link to download each image.
Need a quick eCode description for an email, article, or newsletter? These pre-written announcements can get you started.
Regularly updating your Code ensures that it remains complete and enforceable. Follow these tips to help ensure that your community always has a Code they can count on:
Send your new ordinances to

[email protected]

as soon as they are passed. We will post searchable PDFs online in the "New Laws" section of your eCode360 within 48 hours. Although the functionality of the PDFs is limited until the new laws are codified, your constituents will be able to see that the law has changed.