Subscribe to The DeCoder Newsletter!
Stay up-to-date on the latest news on local government. Complete the form below:
* indicates required fields

The DeCoder Poll
Please answer our survey question. Results will be published in the next DeCoder issue!
Poll is closed. Please check back for our next one soon.
Past Poll Results
Fall 2020
Best Municipal-Themed Ice Cream Flavor:
Townie Brownie
Summer 2020
Favorite thing you've done to cope during the COVID-19 quarantine:
Tie: Baking bread or trying a new recipe / Doing puzzles / Cleaning a closet, garage, or shed
Spring 2020
Favorite first sign of Spring:
Blossoming of trees and flowers
Winter 2019
Best show you binge-watched in 2019:
Tie: Game of Thrones / Unbelievable
Fall 2019
Best song about cities, towns or community life:
John Mellancamp's "Small Town"
Summer 2019
Which fictional TV hometown would you most want to live in? :
Cabot Cove, ME (Murder, She Wrote)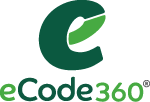 Spring 2019
Favorite Feature on eCode360:
Multicode Search
Year In Review 2018
Favorite Movie of 2018:
Mary Poppins Returns
Fall 2018
Favorite Fictional School:
Hogwarts School of Witchcraft and Wizardry (Harry Potter)
Spring-Summer 2018
Favorite Community Festival:
Food
Winter 2018
Favorite Fictional Mayor:
Adam West (Family Guy)
Fall 2017
Favorite Land Acquisition Game:
Monopoly
Summer 2017
Favorite Summertime Treat:
Fruit Pies/Lemonade (Tie)
Spring 2017
Favorite Government-Related TV Show:
Parks & Recreation