about general code
Building Vibrant,
Resilient Communities
Together
General Code's unique expertise and code-centric solutions simplify how local governments and their constituents find, access, and share information — empowering communities to work better together. By intelligently connecting vital code content in a digital environment, communities can work more cohesively to effectively overcome challenges and create greater opportunities for growth.
With 60 years of experience, 4,000 local government clients in 44 states trust General Code with their municipal code, zoning code and building code content. As a member of the International Code Council Family of Solutions, we offer more forward-thinking technologies than ever before. Let us help you to better leverage your municipal content and grow a stronger, more connected community.
Connecting communities
with vital code content
Inspiring growth through
forward-thinking digital innovations
Supporting progressive communities
to build a resilient future
News
The 2023 Municipal Clerks Honor Roll was revealed in May with 175 clerks honored from Alaska to Texas to Maine.
Our Team
Codification Solutions
Steve Bonacci
Account Manager
Pennsylvania
Zachary Dumont
Account Manager
New England
Todd Metcalfe
Account Manager
New York
Faye Moore
Account Manager
Texas
Justin Olson
Account Manager
Michigan, Missouri, Wisconsin
LoriAnn Shura
Account Manager
Delaware, Maryland, Virginia
Emily Wood
Account Manager
Alaska, California, Colorado, Hawaii, Oregon, Utah, Washington
Michelle Wood
Solutions Account Executive
New Jersey
Phil Anthony
Digital Codes Specialist
Wayne Childs
Director of Business Development
Michael Peter
Business Development Manager
R. Kirk Franklin
Attorney at Law / National Accounts Manager
Scott Murphy
National Accounts Manager
Client Care & Training
Lori Alger
Client Care Advocate
Taylor Kelly
Client Care Advocate
Donna Post
Supplementation Retention Specialist
MaryBeth Sullivan
Supplementation Retention Specialist
Jeanie Sanders
Education and Technology Specialist
Mike Hernandez
Education and Technology Specialist
Codification Managers
Patty Palmieri
Director of Code Operations and Publications
Denise Marino
Supplementation Manager
Matt Caufield
Publishing Production Manager
Elaine Kelly
Code Projects Manager
Jamie Shoemaker
Editorial Team Supervisor
Leann Rayfuse
Managing Editor
Technology Managers
Scott Miller
Business Systems Manager
Ted Mead
Director of Codification Development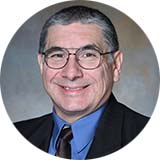 Steve Smith
Software Development Manager
Leadership Team
Cristina LoVerde
Vice President, Client Engagement
Jeff Wight
Vice President, Operations
Lynn Martin
Chief Operating Officer
Join the General Code Team
At General Code every employee is essential to the success of our client communities and our company. We believe that by creating a workplace that encourages personal and professional growth, each person has the ability to positively impact the work we do and the communities we serve.
Our company values guide every interaction we have and decision we make. We're always on the lookout for talented people who share our defining principles of integrity, innovation, efficiency, and care and concern for both our clients and our co-workers.
If this sounds like you, view the open positions available below and submit your application.