codification services
Invest in the success and strength of your community
Trust your code of ordinances to General Code
Delivering code solutions to
4,000 municipalities nationwide
Over 60 years leading the way
in municipal codification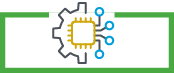 Advanced systems & partnerships
to leverage your municipal content
Exceptional, responsive
customer care
Specialized training
and support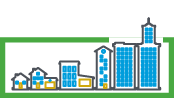 Forward-thinking digital solutions
that build community resilience
What's the status of your code of ordinances?
Convert your code of ordinances from paper to electronic and place it on our eCode360® online code portal. eCode360 makes the complete current text of your code available online in a format that's easy for everyone in your community to use and understand, and it's fully searchable.
A Legal Analysis will identify conflicts, redundancies and inconsistencies in your code. It will also enable you to incorporate necessary revisions to ensure your code fully complies with state statutes and is enforceable. Once completed, General Code will provide your municipality with an updated code that is clear and easy to access and use.
Periodic code updates are essential to clean up obsolete or outdated references and to identify and fix conflicts and inconsistencies. Making these updates a habit can give your community a code it can count on that's current and reliable for everyone.
Working closely with your community, we can compile your ordinances into a print and/or online code that's well-organized, accurate and enforceable.
Ensure that local ordinances are always consistent,
well-organized and easily accessible to your community
General Code's Codification Process
Creating a code of ordinances that's enforceable and accessible requires a meticulous, collaborative process that ensures your municipality and our code project team are in sync at every stage of your code's development.
Code Review, our proprietary online review platform, connects your General Code project team and your codification stakeholders using eCode360. This unique technology enables a collective approach to managing the major milestones of code development so you can move your project forward to completion with ease. Code Review can improve efficiency too by eliminating the need for paper reports, printed legal memorandums and Legal Workbooks.
Keeping your code of ordinances current and enforceable
When a municipal code is regularly updated by codification experts, your municipality is guaranteeing that constituents, officials, business owners, developers, law enforcement and others will have a resource they can depend on to properly follow and enforce your laws.
An up-to-date Code can:
Ensure that obsolete or outdated references are cleaned up in your code
Keep new laws from conflicting with existing code regulations or State Statutes
Ensure that information on the collection of fees and penalties is up to date and accurate
Protect your municipality from law enforcement disputes and even lawsuits
Offer quick and precise FOIA, FOIL, or OPRA requests
Provide time and resource savings from having to verify availability of the most current legislation
4,000 local governments in 44 states entrust their codes of ordinances to General Code
A team of experienced attorneys, legal editors, and online publishers
Alerts when supplements are needed and information on new legislative trending topics
Codification technology experts who are adept at maintaining an electronic version of your code
Continuous research on state-specific legislative changes
We recommend submitting your legislative updates as changes are made, when new laws are enacted, or at least on a quarterly basis. We can set up a regular update schedule for you so you don't have to worry about gathering materials or taking up time and resources of your staff to do the updates yourself. As your municipality passes legislation, send it to General Code via email. It's just that simple.
Your code of ordinances benefits everyone
Constituents and municipal officials
Provides a quick and accurate resource that everyone can easily access via our online code platform to get the information they need.
Courts and law enforcement
Offers an accurate, efficient tool to enforce laws with confidence and consistency.
Planners and developers
Helps drive economic development with an online zoning code that's clear, easy to understand, and always up to date.
Stay true to your community's vision with Enhanced Graphics >
Discover how your code of ordinances is a valuable investment in your municipality.