codification services
Invest in the success and strength of your community
Codification allows your local legislation to be gathered by topic and systematically arranged into an accurate and enforceable code of laws. Your municipal code clearly articulates a unique legislative framework that enables everyone in your community to live and work safely, productively and with mutual respect.
Ensure that local ordinances are always consistent, well-organized and easily accessible to your community
What's your community's need?
Working closely with your community, we can compile your ordinances into a print and/or online code that's well-organized, accurate and enforceable.
Ready to get started?
Periodic code updates are essential to clean up obsolete or outdated references and to identify and fix conflicts and inconsistencies. Making these updates a habit can give your community a code it can count on that's current and reliable for everyone.
Have new legislation to codify?
A thorough review of your code by our skilled attorney editors and legal editors can provide your local government with valuable information that can help in revising and improving your community's code. Our experts can identify conflicts, inconsistencies, duplication and statutory compliance issues in your code and recommend changes.
Is your code in need of a review?
Codification
powered by Code Review
Creating a code that's enforceable and accessible requires a meticulous, collaborative process that ensures your municipality and our code project team are in sync at every stage of your code's development. Code Review, our proprietary online review platform, connects your General Code project team and your codification stakeholders using eCode360. This unique technology enables a collective approach to managing the major milestones of code development so you can move your project forward to completion with ease. Code Review can improve efficiency too by eliminating the need for paper reports, printed legal memorandums and Legal Workbooks.
Your entire community benefits
Constituents and municipal officials
Provides a quick and accurate resource that everyone can easily access to get the information they need.
Courts and law enforcement
Offers an accurate, efficient tool to enforce laws with confidence and consistency.
Planners and developers
Helps drive economic development with an online zoning code that's clear, easy to understand, and always up to date.
Why codify with General Code?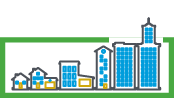 Keep in mind, your code is a living document that evolves with your municipality and changes are inevitable. Ensuring the ongoing consistency and dependability of your code is easy.