Training
Make your experience with our solutions the best it can be
Attend a Webinar
Choose a session from the listing below to learn or refresh your knowledge of our solutions.
Our Education and Technical Specialist can also set up a personalized session to fit your specific needs.
eCode360 for Administrators, Clerks and Office Staff
This interactive, 45-minute online session will provide you with your first hands-on experience using eCode360, with a focus on learning the basic tools and skills that can help you save time and better serve your community.
Working live with a member of our Training Team, you'll learn how to login, search and navigate your online code, print and email code sections, post New Laws – and more.
Did you know that eCode360 lets you search across multiple codes at the same time? Learn more about the Multicode tool and powerful search filters in our "Do More With Your eCode" webinar!
Register for an upcoming session below:
Once you've mastered the basics of eCode360, you're ready to take a deeper dive into the tools you can use right now to develop new legislation and keep your community better informed. We'll show you how to use the powerful Multicode tool to search topics across several codes at once so you can see how other communities are addressing similar legislation. You'll learn how to access the Archives to look at past versions of your code and how to post Notes on code sections for others to see. We'll also show you how to download and use our free eCode360 Search App for 24/7 access to your code – and the entire eCode Library – from your mobile device.
Did you know that there are ways to monitor the usage of your eCode and see what users are searching your Code for? Learn more in our free webinar "Part 3: Effectively Manage Your eCode."
Register for an upcoming session below:
This session explores how to monitor your online Code's usage. Learn to access the Dashboard feature to instantly view and analyze user data to help better serve constituents. Discover how to post public documents to keep the community connected to important information. Determine who can access Admin features, assign and manage passwords, customize the look of your eCode—and more.
Register for an upcoming session below:
Learn About MapLink
MapLink is a Visual Zoning™ service that makes it easier for businesses, developers and residents to understand your community's zoning code requirements in an interactive map. These users can get answers to commonly asked questions such as "Where can I open a business?" and "What am I allowed to build on my property?"
In this session you will learn how business owners, residents, realtors and appraisers are using MapLink to spur community development through easy access to property details like dimensional standards, allowable uses and zoning district intent for specific properties. You'll also gain insight into how this tool can help municipal staff reduce time answering questions and promote transparency and community growth.
Register for an upcoming session below:
Custom I-Codes
International Building and Fire Codes reflect laws adopted for international use. Even if your state modifies these Codes, they don't reflect amendments at a local level. Our Custom Local Building Codes (CLBC) service integrates your local amendments into any or all of the I-Codes to create your own custom Codes.
Discover how CLBC works and how it can benefit your community in this informative online webinar and demonstration.
Register for an upcoming session below:
eCode360 for Building, Planning and Zoning Officials
eCode360 offers some excellent ways to help planning and zoning officials easily access and use code information to help manage community growth. In this session, you'll learn about the eCode360 tools that logged-in municipal officials use the most including the Multicode tool, Download to Word, Email a Link, Notes and more.
Sign up for an upcoming session below:
eCode360 for Attorneys
This informative online session highlights the eCode360 tools that attorneys use the most. Learn how attorneys that are logged in to eCode360 can access powerful tools that can assist their legal work including the Multicode tool, access the Archived Code books, and Download to Word. We'll also review how to login, Email a Link and view New Laws posted to a community's eCode.

Register for an upcoming session below:
eCode360 for Code Enforcement Officials
This webinar is for municipal officials who serve in fire, police and code enforcement services. The session is designed to help you understand how to reference your laws in municipal citation software to get answers to questions that are asked of your department. Learn useful tips for searching your online code, the Disposition List, New Laws and Archives.
Register for an upcoming session below:
eCode Professional Subscribers: Perform Legislative Research with eCode360 and much more!
This informative online session highlights the eCode360 tools that professional subscribers have access to. Once logged in to eCode360 you can use time saving tools such as the Multicode tool for legislative research, download portions of code to Word, and Advanced Search options to name a few. We'll also highlight how to login, email a link of code, and view New Laws posted to a community's eCode.
Register for an upcoming session below: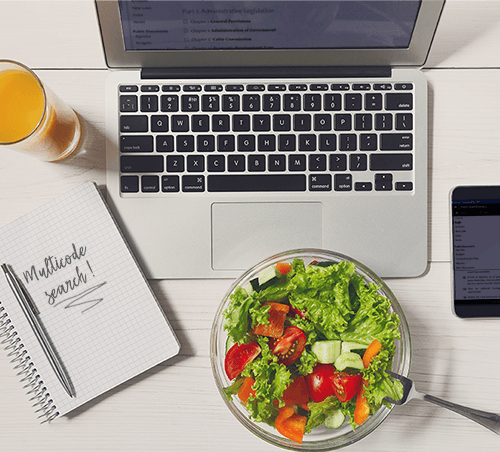 Other Training Opportunities
Ask about other ways we can improve your knowledge and skills with our solutions including customized on-site 1-on-1 training, our eCode360 Help page and our live Client Care Advocacy Team. We're here to help!
Lunch and Learns
These sessions are customized to fit into your pre-scheduled meetings or can be delivered for convenient lunchtime meetings. Sessions can take place at your workplace or a place of your choosing.
Customized Webinars
Your municipality may want to have a webinar just for your own users so that you can have all of the examples and questions demonstrated using your own eCode site. This allows for good discussion with information pertinent to all in the session. In these situations, we are happy to customize a webinar that addresses your particular questions.
eCode360 in :60 Training Videos
It only takes a minute to get the most from your online code experience.
Logging in
Unlock the full potential of your online code.
New Laws Basics
Access and view recently adopted legislation right from your eCode homepage.
Managing New Laws
Add descriptive text – and more –to your New Laws in eCode360.
Basic Search
Learn to enter search terms and refine searches by content type.
Search Tips
Go directly to code sections with the jump-to feature. Or separate search terms with the word "and" to refine results.
Advanced Search
Generate more robust, targeted code searches
Multicode Tool
Research topics across multiple codes
Using Multicode to Draft Legislation
Make drafting new legislation easier than ever