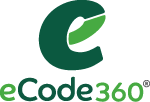 Resources to help you get the most out of your eCode
Now that your municipal Code is online in eCode360, spread the word!
The best practices compiled below can help you tell your staff and constituents all about your community's new eCode and quickly get you up to speed with its smart tools and features. Explore a variety of topics from the basics of navigating and managing your municipality's online Code to tips for encouraging new users. You'll also find links to printable and online resources that can help you further communicate and leverage the powerful benefits of eCode360.
Please take a few minutes to read and share this information with your staff and others that will use your eCode on a regular basis. If you have any questions, just ask—we're here to help.